If you're a frequent reader of live the fancy life, you know that I love to find ways to save money. Whether it's a do-it-yourself home project, buying something on overstock.com to save a bit, signing up for Amazon Mom and the subscribe and save program or using coupons, saving a few dollars is a thrill for me.
I also shop online for a large portion of our necessities for my sweet guy above. This ranges from baby food and diapers to our favorite Method baby laundry detergent and more. Besides often being less expensive, it is so much easier with my little guy as I'd much rather play in the park for hours than trek to Target. Are you with me?
I literally never buy anything online without a coupon code and free shipping. My husband finds it hilarious and annoying sometimes since it can mean that we wait a while before getting something we may need because I spend way too much time trying to find coupon codes. So, I was so excited to stumble upon Coupon Chief, an online shoppers dream come true and a site filled with nearly every promo and coupon code out there, all within an attractive and very searchable website.
Remember this rug? Well, I started looking at rugs months before we moved and could never pull the trigger because I wanted to find a great deal.
The same challenge is upon us now, only this time it is with lighting. We are looking for kitchen pendants and a matching or coordinating light to go over our kitchen table.
I like this one.
And LOVE this one!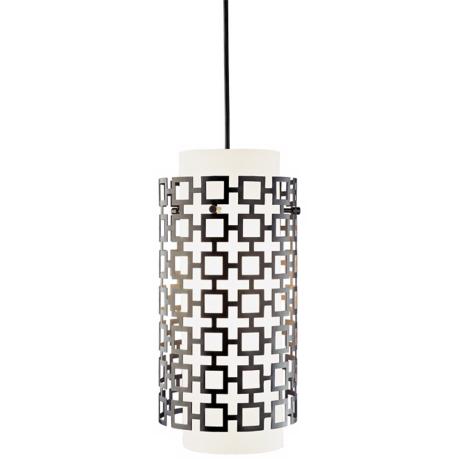 I have two problems. First, I can't decide which look to go for and to me, these three are pretty different. What do you think?
Second, I keep waiting for them to go on sale, especially the last two. The least expensive option seems to be Lamps Plus. And today, while looking on CouponChief.comI found a bunch of great coupon codes valued at around 10 percent off. Normally 10 percent doesn't fly for me, but these lights don't go on sale.  Ever!
So, I think it's time to take action.
CouponChief.com is fairly new to me. Check it out. The coupons are very searchable and organized. I was able to find coupons for nearly all my favorite online shops including Overstock, Amazon, Lamps Plus and several Etsy shops. We all know how much I LOVE supporting Etsy!
And because Coupon Chief has a Pays-2-Share program which offers participants monetary incentives to upload coupon codes and even pays you when they are used, you are likely to find almost every code that is out there.
Thank you to CouponChief.com for sponsoring this post!
Disclaimer: Coupon Chief sponsored this post and provided me with compensation. All ideas and opinions are my own.