Here are a few of my picks for some fancy holiday gifts for women in many price ranges. If your special someone is looking for ideas for you, perhaps simply forwarding this little blog his way will give him a hint! If you have other ideas for me to include, please comment or shoot me an e-mail!
Under $20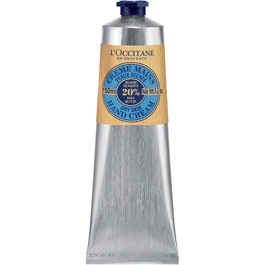 L'Occitane shea butter hand cream-$10 for 1 oz
The L'Occitane Shea Butter Hand Cream is the perfect hand cream for any handbag! I love the scent and the way this amazing hand cream moisturizes! Nice stocking stuffer too!
Old Navy Women's Knit Muckluck Slippers-$15
They come in every color and are super cozy at a price that's right. Old Navy created a keeper with these slippers. I know slippers are sort of a holiday gift cliche, but they rock! I am always looking for a new pair. They make cold nights at home into cozy nights at home!
Fingerless gloves on Etsy.com-$10 and up
I love almost everything on Etsy, so I highly recommend buying gifts of all kinds there. I especially love these Little Bird fingerless gloves by Hooks and Hammers.

Under $50
Aveda Rosemary Mint Unearth Exhilaration set-$35
Anything Aveda makes my list! I love everything from Aveda's hand cream to their Shampure candles to anything and everything on their shelves. The rosemary mint set is refreshing and lovely! 
  Made By Girl prints-$13 and up
  I LOVE everything from Made by Girl.
  The prints are perfect for any room in your home. Add a nice
  frame and voila… perfect art for your bedroom, bathroom or
  even kitchen!

Jewelry on Etsy-$10-$250
There is so much wonderful handmade jewelry on Etsy.com that I couldn't pick just one item, so I really recommend a scroll through the pages of the site. I love this Mediano Pink Dahlia Ring by Pieces of April.
Under $100
Tom's shoes silver glitter-$54
Tom's Shoes are the gift that keep on giving. For every pair purchased, the company donates a pair of shoes to a child in need. The shoes are incredibly comfortable, you are basically getting a pair free for someone who needs it and GLITTER! These can make a statement throughout 2011! 
Under $200

Postal Travel Continental Wallet by Marc Jacobs-$174
Two of my very fancy colleagues have this beauty! It holds a lot of essentials and the look is nothing short of chic! Available at Bloomingdales and on BlueFly.com.
UGG Australia Sequin Boots-$170
Love 'em or hate 'em, Uggs now sparkle! I'm choosing to love them because, 'tis the season, right? Uggs do not seem to be going away! For most Minnesota women Uggs or their knock-off wannabes (which I wear) are a winter staple!
Long Champ Le Pliage Tote Bag-$145
A great bag for everything! Take it to the gym, shopping, out with friends, a long weekend away or  use it for work or as a carry on for airline travel. The Long Champ Le Pliage Tote is the perfect carryall bag for just about everything.
What do you want for the holidays? I'd love to add your gift ideas to my list. Live the fancy life!